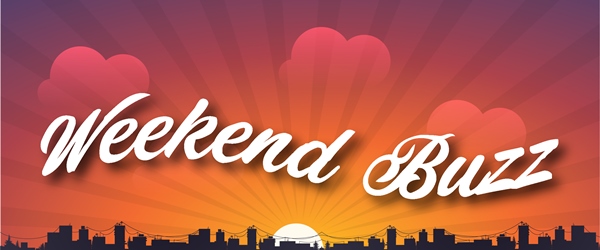 Saturday, July 21st

The Wurst Festival Ever
Head downtown to Short Leash on Roosevelt for the Wurst Festival ever! Once here, your friends and family will enjoy all the delicious hot dogs you desire, ice cold beers and a pun contest. Come laugh and cheer on the pun competitors as they duke it out to become the "wiener." Restaurants will compete to create the most insane topping combinations for the Hotdog Topping Contest and win Wurst Hot Dog. From 11am-9pm you will meet local chefs, learn some crazy hot dog recipes for your next bbq and laugh your buns off with the Phoenix's only pun contest. Admission is $10 and food tickets are $3. More information can be found at  www.shortleashhotdogs.com.

Saturday, July 21st

Chefs and Farmers Market Series
Hotel Valley Ho invites you to come visit their indoor neighborhood farmers market that brings together local chefs, purveyors and makers. Enjoy the Chef's scrumptious creations, prepared with the freshest ingredients. Cocktail tastings will also be available while live music fills the air. From 9am-1pm you can taste some scrumptious food, purchase fresh produce and get inspired by the local handcrafted goods available. Admission is $25 at the door, for a list of what your admission includes please visit www.hotelvalleyho.com.

Sunday, July 22nd

Sunday Supper Club
One Sunday a month you will have the opportunity to have a unique cooking experience with top chefs, top wineries and a special guest. Come to Mountain Shadows this Sunday to meet Chef Charles Wiley and guest Chef Justin Beckett as they dish out a thoughtfully prepared four course meal that will pair with perfect wines. Enjoy conversation with your dinner companions, while being served pan-seared diver scallops prepared by Chef Beckett and paired with a Pinot Bianco Alto Adige 2016 as your first course. To see what else is being served and to purchase tickets please visit www.mountainshadows.com.

Power of Peoples

House Party – Saturday, September 22nd

Peoples Mortgage is, and always has been, invested in the community in which it serves. What better way to celebrate that philanthropic spirit than with a big event to help raise money for Habitat for Humanity whose vision is "A world where everyone has a decent place to live!"

Peoples will be hosting its first fundraising event on the 22nd of September, from 6pm-10pm, to highlight our commitment to our communities. This will be an evening of fun, food, music and mystery (theatre that is). You won't want to miss the thrilling live theatre in which you get to help Agent Vaughn break the secret code. Tickets are $45 each until August 22nd so get yours today at bit.ly/PMHouseParty.  For information regarding sponsorship opportunities and silent auction donations, please email lmagre@peoplesmortgage.com.





Rockies at Diamondbacks
Game Time: Friday at 6:40pm, Saturday at 5:10pm, Sunday at 1:10pm
Coverage: FS-A, FS-A+ (Sp.), 98.7FM, 105.1FM



The Equalizer 2 (R)-
Watch the Trailer/Get Tickets
Mamma Mia! Here We Go Again (PG-13)-
Watch the Trailer/Get Tickets
Unfriended: Dark Web (R)-
Watch the Trailer/Get Tickets


Mark Lidel
AZ LO-0929506 CA-DBO1294361 NMLS-1294361
Peoples Mortgage
2350 East Germann Rd Ste.34
Chandler, AZ 85286
602.318.8510
EMAIL ME
Visit my website
Danielle & Michael Tantone
West USA

,
480.236.1861 & 480.709.3612
EMAIL ME
This letter is for information purposes only and is not an advertisement to extend customer credit as defined by Section 12 CFR 1026.2 Regulation Z. Program rates, terms and conditions are subject to change at any time.
Peoples Mortgage Company, A DBA of Moria Development, Inc. NMLS 6274 | Arizona – 0904164 | Arkansas – 106784 | California – FLL603L266 / RMLA4130661, Licensed by the Department of Business Oversight Under the California Residential Mortgage Lending Act | Colorado, Regulated by the Division of Real Estate | Florida – MLD1223 | Georgia – 42496, Loan Officers licensed in GA are Georgia Residential Mortgage Licensees | Illinois – MB.6760899, Loan Officers licensed in IL are Illinois Residential Mortgage Licensees | Indiana – 23294 | Iowa – 2014-0040 | Kansas- MC.0025455 | Michigan – FL0019166/SR0019167 | Minnesota – MN-MO6274 | Nebraska – NE6274 | Nevada – 4200 | New Mexico | North Carolina – L-161095 | North Dakota – MB102721 | Ohio MBMB.850269.000 / SM.501992.000 | Oklahoma – ML010188 | Oregon – ML-5111 | South Dakota – ML.05091 | Texas | Utah – 5507505/9029299 | Virginia – MC-5599 | Washington – CL-6274 | Wisconsin – 6274BA / 6274BR | Wyoming – 2586/SL-3815
Peoples Mortgage Lending Company, a DBA of Moria Development, Inc. NMLS-6274 | Kentucky – MC98900 | New Jersey, Licensed by the NJ Department of Banking and Insurance | Pennsylvania – 65907 | Tennessee – 117263
This email was sent by:
Mark Lidel, AZ LO-0929506 CA-DBO1294361 NMLS-1294361
Peoples Mortgage
2350 East Germann Rd Ste.34 Chandler, AZ 85286
If you would no longer like to receive emails from Peoples Mortgage, you can unsubscribe by clicking here: Unsubscribe
Privacy Statement